Dr. Anastasia Bauer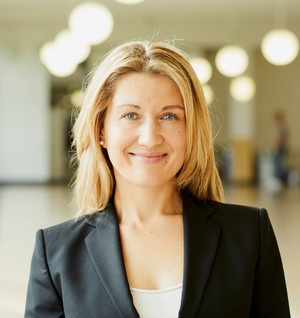 Postdoctoral researcher in Slavic linguistics
Slavisches Institut der Universität zu Köln
Weyertal 137
D-50931 Köln
✉ anastasia.bauer(at)uni-koeln.de
☎ (0221) 470-3359
Anastasia Bauer is a postdoctoral Researcher at the Slavic Institute of the University of Cologne.
She studied English, German and Slavic linguistics as well as Sinology at the Kuban State University (Russia) and at the University of Cologne. For her Master's Thesis she compared classifier contructions in spoken and signed languages. As a member of the Project "Endangered Sign Languages in Village Communities" ("Village Sign") 2009-2012 she documented an endangered Aboriginal sign language used in Yolngu communities in Northern Australia during two fieldwork trips. Her PhD Thesis "The Use of Signing Space in a Shared Sign Language of Australia" was published 2014 by De Gruyter and received an Offerman-Hergarten Award in 2015.
Her current postdoctoral project focuses on two cross-modal language contact phenomena in Russian Sign Language, namely mouthings and fingerspellings.
Research interests
General and comparative Slavic linguistics
Typology of the Slavic languages
Syntax, morphology, semantics
Corpus & experimental linguistics
Sign Language linguistics
Multimodal language
Contact phenomena
Gesture
Linguistic focus
slavic languages (especially Russian, Polish, Czech)
sign languages (especially Russian Sign Language (RSL))